Youth Program:

Fall Soccer Season

Spirit League is excited to return to a traditional 10-week sports season this fall with our 2021 Soccer Season for athletes ages 6 – 22 years old. Each session will include skill development time and a game with another Spirit League team.

When: Saturdays, September 11 – November 13 (October 16 games to be played Sunday, October 17)

Where: Oso Viejo Fields in Mission Viejo (next to Newhart Middle School)

Online Registration: June 7 – July 30. Registration is limited.

Equipment, jerseys, team/individual photos and medals will be provided by Spirit League. Parents should provide black athletic shorts, tall black athletic socks, shin guards (required) and tennis shoes or plastic cleats.

Call 714-417-9553 or email info@spiritleague.org with questions.
HOW TO REGISTER
IMPORTANT NOTE
Click the "Register Now" button below to access our registration site where you can set up your parent profile (new parents) or login to your current account (returning parents). Once you are logged into your parent account, you can set up new athletes or modify your current athletes.
Once your athlete's profiles are added or updated, select "Register Now" to enroll an athlete for a specific season. Your athlete is not registered for the season until you have completed the Register Now process and payment. Upon successful payment, you will receive an online confirmation and a copy will be emailed to the email address listed in your parent profile.
Once registration closes, Spirit League Staff will form teams, divisions, and play times.
We will notify parents approximately 2 weeks prior to the start of the season of their athlete's team assignment, time of play, and calendar for the season.
REGISTRATION FEES
Registration fees for each 10-week season are $195 per athlete during the open registration period. After the open registration period, registrants will be subject to a late fee. Registrants will be placed on teams on a first-come-first-served basis, and as such we cannot guarantee that we will be able to place all late registrants on teams (refer to Refund Policy in FAQs). Scholarships are available each season. Please complete the Scholarship Application found on the home page and submit it during the open registration period.
REGISTRATION INCLUDES THE FOLLOWING:
Personalized jersey;
Individual and team photos;
Personalized trophy or medal;
Coach's gift; and
All family season-end party.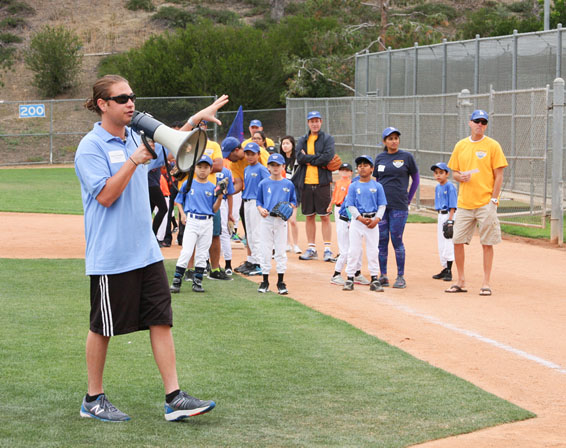 REGISTRATION SCHEDULE
BASEBALL
Online registration for the 2022 Season will start in February 2022.
Games will be on Saturdays at the Oso Fields in Mission Viejo starting from mid-April to mid-June.
SOCCER
Online registration for the the 2021 Soccer Season will start June 7.
Games will be played on Saturdays at the Oso Viejo Fields in Mission Viejo from September 11 to November 13.
BASKETBALL
Online registration for the 2022 Basketball Season will start in February 2022. The Season will be played from April to June at the El Lazo outdoor courts in Laguna Niguel (10-weeks). Dates and location are subject to change.
Please Note: Spirit League is a "No Drop-Off League" for all age Divisions. A parent or responsible party must be present at all times, during both skill practice and games, to provide assistance if the need arises. 
BECOME A COACH
As a Coach, athletes and parents look to you to make the Spirit League experience the best it can be. Not only does the Spirit League coaching experience impact the lives of our amazing athletes, it impacts the lives of our coaches as well.
JOIN US NOW