OVERVIEW
WELCOME TO SPIRIT LEAGUE AS A VOLUNTEER
Since 2004, Spirit League has been the place where children and adults with special needs can play team sports, make friends, and have fun. As a volunteer, you are the face of Spirit League. The athletes and parents will look to you to make the Spirit League experience the best it can be.
There are two ways to volunteer with Spirit League. You can volunteer as a: 1) Team Mentor, or 2) Coach (select "Coach a Team" on homepage for coaching information).
TEAM MENTORS
SPIRIT LEAGUE TEAM MENTOR PROGRAM
Spirit League is unique in that we partner with local college and high school students, corporate sponsors and other individuals who have a heart for helping children build confidence through team sports. The Spirit League Team Mentor Program trains volunteers to be a consistent presence throughout a season to build relationships with athletes on a specific team.
Team Mentors become more involved with the athletes on their team; getting to know their names and building mentor relationships to foster the fun environment created by the Spirit League experience.
Our Youth Program offers three age divisions, each with different game times and our seasons are 10 weeks long. For Team Mentors, we ask that you select a time that you will be available to volunteer for the entire season (see specific sport page for anticipated game times). We would like you to be part of the same team for the entire season so you get a chance to know your team members and be able to understand your coach's needs.
If you are a therapist or parent wanting to provide 1:1 support to a specific athlete for a season, please contact Lexie Cory, Volunteer Coordinator at Lexie@spiritleague.org who will explain the application, background check and online training process for 1:1 assistants.
If you are a high school student receiving volunteer credit hours for school, please be sure to arrange tracking of your hours with Spirit League staff at the start of the season. You will need to check in with staff each game day to track attendance.
Spirit League asks Team Mentors to do the following:
Be at least 17 years old;
Create a Volunteer Account on Volunteer Training Program and submit an online Volunteer Application
Complete Online Volunteer Training and Certification Program
For volunteers 18 years and older, complete a satisfactory criminal background history check
Work with the Spirit League Volunteer Coordinator to match Mentor with a team;
Assist the Team Coach with athletes during the pre-game drill practice and during the game (see Volunteer Code of Conduct);
Attend at least 8 games within the respective 10-game season.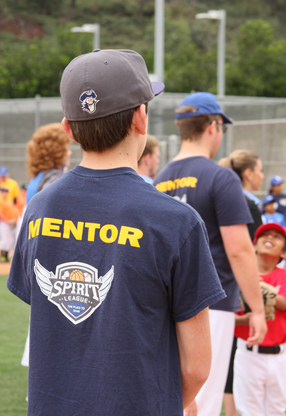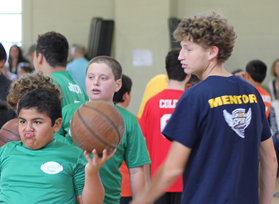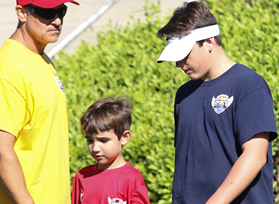 OTHER VOLUNTEER INFORMATION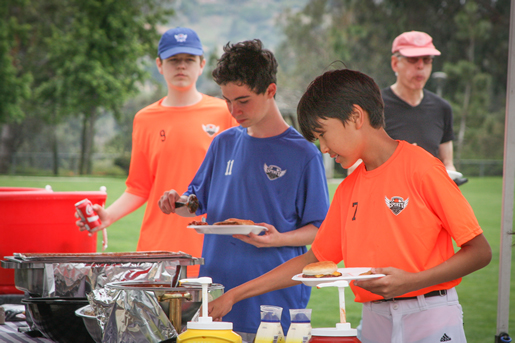 To Volunteer as a Team Mentor, please do the following:
Email Lexie@spiritleague.org to introduce yourself then create an online account by clicking "Apply Now" then complete your application.
Once your application is approved, Spirit League staff will contact you with directions to complete the Online Team Mentor Training Program.
For Team Mentors 18 years and older, complete a criminal history background check per the Spirit League Background Check Policy.
You will be contacted by Spirit League staff within three working days after receiving your email and application with additional direction to complete the Online Training Program (17 years and up) and conduct the criminal history background check (18 years and up).
BECOME A COACH
As a Coach, athletes and parents look to you to make the Spirit League experience the best it can be. Not only does the Spirit League coaching experience impact the lives of our amazing athletes, it impacts the lives of our coaches as well.
JOIN US NOW