THE SPORTS LEAGUE WHERE EVERYONE WINS
Spirit League is a safe place  for children and young adults with special needs to play team sports in a positive, self-esteem building environment.
The League is for athletes who are physically active (ambulatory) but have difficulty keeping up with their peers. We emphasize the learning of basic sports and social skills for boys and girls, ages 6-22 years, with autism or other developmental disabilities in Orange County, California.
We play three sports per  year including basketball (January – March), baseball (April – June) and soccer (September – November). Online registration for each season generally occurs two months prior to the start of games. See the Sports tab on our website for more information on each sport.
For our athletes, our goals are to foster self-esteem, enhance social skills and build friendships. For our families, our goals are to strengthen relationships, provide support and develop community.
BUILDING SELF-ESTEEM, MAKING FRIENDS
Our athletes are typically unable to fully participate in their local neighborhood youth sports program due to one or more of the following challenges:
Autism Spectrum Disorders;
Learning Disabilities;
Down Syndrome or Cerebral Palsy; and/or
Other mild physical & emotional disabilities.
Programs are co-ed and offer participants an opportunity to build self-esteem, create friendships, experience teamwork and have lots of fun. Parent participation is encouraged so plan for an enjoyable experience for the entire family where long lasting friendships are formed and everyone has fun and grows.
We offer three sports seasons per year including basketball, baseball and soccer. Games are organized according to the age of the athlete as described below. For baseball and soccer, the three age divisions typically play on Saturdays but at different times throughout the day. For basketball, Divisions 3 and 2 play on Saturdays while Division 1 plays on Sundays and at a different location.
Division 3: Ages 6 to 9 years
Division 2: Ages 9 to 13 years
Division 1: Ages 13 to 22 years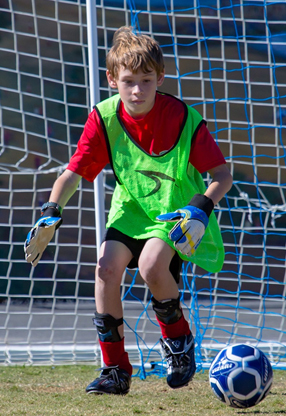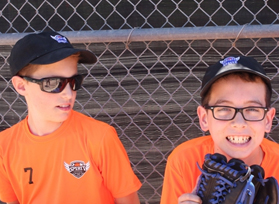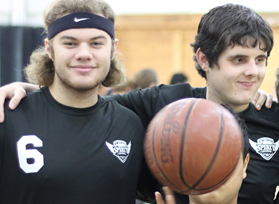 Mike Jarpe
President, Board of Directors
Dalia Viera
Treasurer, Board of Directors
Retired
Melissa Cory, OTL
President Emeritus, Advisor
Occupational Therapist
Travis McCracken
Member, Board of Directors
Entrepreneur
Claire Camaya, Phd.
Member, Board of Directors
Owner, Doors Educational Center
Sam Lau
Member, Board of Directors
Sales Director, Strategic Solutions, Cybera
Kevin Smith
Member, Board of Directors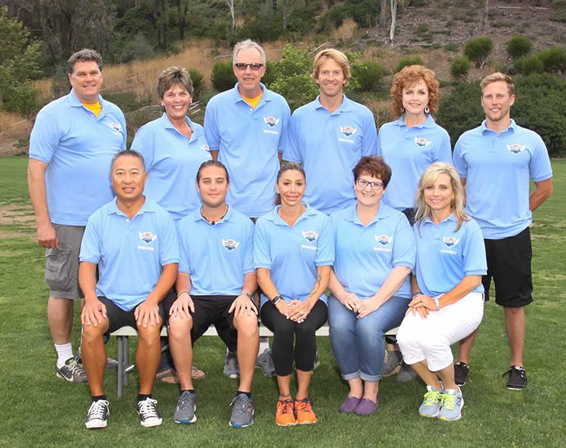 THE BEGINNING
Founded in 2004, Spirit League was created by parents of a child with learning and motor skill challenges who had trouble keeping up with his peers on the playground and in the neighborhood. They wanted to provide their child an opportunity to have a "team" experience and participate at his level of ability, in an organized sports league.
THE FOUNDERS
In 2004, Leslie and Mike Echolds felt that Orange County lacked a forum for "betweener" special needs kids to play sports, make friends, socialize and grow into adulthood. Little did they know what a need there was… or how deeply Spirit League would impact the lives of our long term "committed" players and families.
Their son, Jordan, started with Spirit League when he was 10 years old. He has grown as an athlete, as a person, and most importantly, has made many new friends. Today, while Leslie and Mike have lessened their involvement with Spirit League, they continue to support its wonderful work.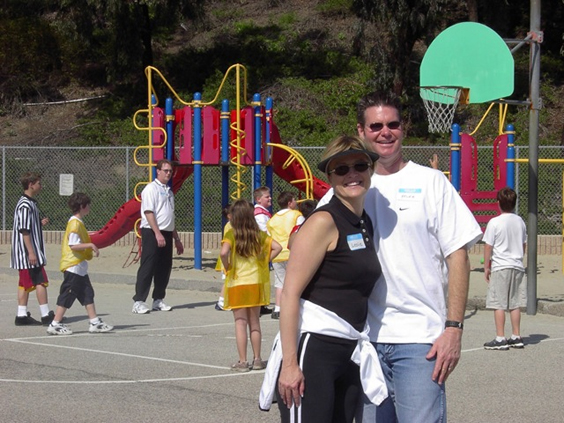 Autism Speaks Norma and Malcolm Baker Recreation Program
Bircher Anderson Realty
Michael Jarpe & Family
Angels Baseball Foundation
Rich Roeske & Family
Lloyd Rucker & Family
Dave Justus & Family
Andrew Curran & Family
Muhammad Naushad & Family
Caroline Choan & Family
Ryan Adluenda
Sara Ahern
Jody Alfaro
Evgeniya Alstatt
James & Jackie Alves
Mary Amsden
Chris Andrews
Maryam Bahadori
Lisa Barreth
Gina Bauer
Adam Bauer
Spencer Bauer
Jennifer Bautista
John Belenardo
Kim Belmont
Penny Bercot
Ginny Berg
Marc Berg
Salma Bergeron
Niva Berman
Bill & Kelly Bermingham
Laura Birtch
Kelli Brock
Dana Broder
Callie Call
Brian Campbell
Kay Campbell
T.J. Campo
Anna & Rob Carlen
Yvette Castro
Britta Cesario
Susan Cha
Victoria Chan
Mina Chapple
Caroline Choan
Graciela Chrena
Erica Coon
Beth Coon
Kenneth Coppola
Melissa Cory
Juliet Coscia
Virginia Crowe
Helen Curran
Khanh Dang
Tara Dempster
Eric DeVoe
Jessi Dunne
David & Stacey Etnire
Karen Evensen
Singer Family
Odierno Family
Liz Farkas
Kim Farrell
Babette Faure
Ed Feitz
Shane & Karen Flanigan
Melinda Forman
David Gaarsoe
Dalia Viera & David Geisninger
Mosconi Famiy
Jackie Goode
Harriet Goren
Heather Gormick
Alexander Griffiths
Bill & Dana Halle
Michelle Hart
Susan Hawken
Peter Honer
Bob & Irene Honer
Kent Hormuth
Donna Horner
Jack & Rena Huber
Patrick Hughes
Anita Jaeger
Alyssa Jarpe
Kim Joe
Scott Jones
Dave Justus
Robert Klein
Yunju Lai
Sam Lau
Kim Nguyen & Linh Le
Angela Lee
Kevin Lee
Sandy Leger
Paul Lin
Aileen Lockman
Nicole Loftus
Richard Mai
Brian Hill Manlapaz
Michelle Maxon
Heather Maxwell-Chao
Alix McCracken
Travis McCracken
Jeff Mccutcheon
Sam McDermott
R. McDonell
Mimi & Papa McDonnell
Juan Melendez
Enriqueta Mikkelsen
Graciela Milan
Diane Mitchell
Deborah Molina
Bibiana Morena
Tracy Mosconi
Connie Moynihan
Laura Laura
Blanca Munguia
Donna Murphy
Ross Nakayama
Jennifer Nash
Sharon Neill
Ray Nopper
Emily Norton
Mike Offenheiser
Rie Ozawa
Toshiro Ozawa
Anthony Pace
Vamsi Paidi
Debbie Painter
Jocelyn Parayao
Nicole Parke
Jeffrey & Kelly Parsell
Ron & Cathy Patterson
Jana Perry
Carrie Phillips
Romain Pianet
Duncan and Mandi Pritchard
Camille Rainey
Kari Ratkevich
Lesley Riley
Shana Rogers
Lanier Rossignol
Razina Rouf
Chuck Rowan
Lloyd Rucker
Jyotirbala Ruparel
Padma Salisbury
Shohreh Sameni
Paul & Jeanette Sampson
Malik Saqib
John & Elise Schafer
J-CM Services
Ajit Shah
Syndie Sim
Rajiv Singh
Karen Skipper
Kristie Skorina
Kevin Smith
Martha Soto
Dianna Stifter
Karen Stockl
Ismail Syed
Sharon Temporal
John Terry
Trevor Thiret
Sarah Thompson
Claudia Thurston
Yvonne Ting
Sean Nguyen & Mysinh (Jessica) Luu Tran
Claudia Tuckman
Patricia Van Haren
Sheri Vander Dussen
Dianna Vickers
Deborah Wadkins
Lisa Walsh
Terry Walters
Songyun Wang
Lisa & Jeff Weber
Jeff Weyant
Curtis Williams
John Woll
Lori Yoshida
Maxton
anonymous
annonymous
Laurel
Uncle D and Aunt Lisa Barrios
The Speltz Family (JoHannah)
Tabitha Rainey (Aunt Tabitha)
CVS Team (Maureen Pietryga on PP)
Bryan Deghetto (Cigars Bryan on site)
Aunt Don (Donisha Quiller)
Avago Technologies
FEATURED COMMUNITY PARTNER
Captain's Auction Warehouse cares about athletes with autism. As one of the League's largest corporate supporters, they raise awareness and donations for the League at each of their auctions in Anaheim, CA.