A COMMUNITY WHERE ATHLETES WITH DEVELOPMENTAL DISABILITIES THRIVE!
Our mission is to create a community where athletes with developmental disabilities thrive.
The League is for athletes with developmental disabilities who are physically active (ambulatory) but have difficulty keeping up with their peers. We emphasize the learning of sports fundamentals and social skills for boys and girls, ages 6-30 years, with autism or other developmental disabilities in Orange County, California.
At Spirit League, it is more than the score. For our athletes, our goals are to foster self-esteem, enhance social skills and build friendships. For our families, our goals are to strengthen relationships, provide support and develop community.
BUILDING SELF-ESTEEM, MAKING FRIENDS
Our athletes are typically unable to fully participate in their local neighborhood youth sports program due to one or more of the following challenges:
Autism Spectrum Disorders;
Learning Disabilities;
Down Syndrome or Cerebral Palsy; and/or
Other mild physical & emotional disabilities.
Programs are co-ed and offer participants an opportunity to build self-esteem, create friendships, experience teamwork and have lots of fun. Parent participation is encouraged so plan for an enjoyable experience for the entire family where long lasting friendships are formed and everyone has fun and grows.
Youth Program: For athletes ages 6-22 years, our Youth Program plays three sports per year including basketball, baseball and soccer. Online registration for each season generally occurs two months prior to the start of games. See the Sports tab on our website for more information on each sport. Typical seasons are ten weeks long and athletes enjoy personalized jerseys, picture day and a season-end celebration with trophies/medals.
Games are organized according to the age of the athlete as described below. The three age divisions typically play on Saturdays but at different times throughout the day.
Division 3: Ages 6 to 9 years with 60-minute sessions
Division 2: Ages 9 to 13 years with 90-minute sessions
Division 1: Ages 13 to 22 years with 90-minute sessions
Adult Program: For athletes ages 18-30 years, our new Adult Program includes three sports per year including bowling (Winter), basketball (Spring) and volleyball (Summer). While the fundamentals of the sport are taught, our Adult Program focuses on practicing social skills typical of a young adult playing a "pick-up" style game without names on jerseys, trophies and picture day. Athletes have fun playing with their peers and make new friendships lasting beyond the court.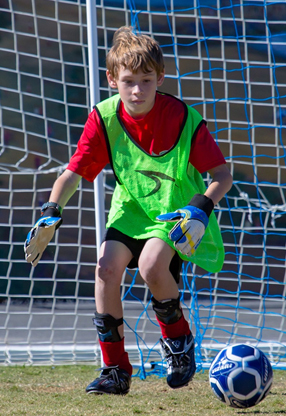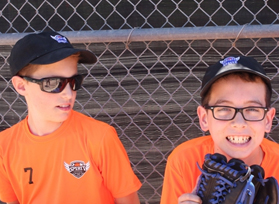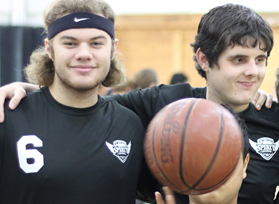 Mike Jarpe
President, Board of Directors
---
Danette Adams
Member, Board of Directors
---
Melissa Cory, OTL
President Emeritus, Advisor
Occupational Therapist
---
Donald Lane
Member, Board of Directors
Non-profit Professional
Kevin Smith
Treasurer, Board of Directors
Sam Lau
Secretary, Board of Directors
Sales Director, Strategic Solutions, Cyberaa
THE BEGINNING
Founded in 2004, Spirit League was created by parents of a child with learning and motor skill challenges who had trouble keeping up with his peers on the playground and in the neighborhood. They wanted to provide their child an opportunity to have a "team" experience and participate at his level of ability, in an organized sports league.
THE FOUNDERS
In 2004, Leslie and Mike Echolds felt that Orange County lacked a forum for "betweener" special needs kids to play sports, make friends, socialize and grow into adulthood. Little did they know what a need there was… or how deeply Spirit League would impact the lives of our long-term "committed" players and families.
Their son, Jordan, started with Spirit League when he was 10 years old. He has grown as an athlete, as a person, and most importantly, has made life-long friends. While Leslie and Mike have lessened their involvement with Spirit League, they continue to support its wonderful work.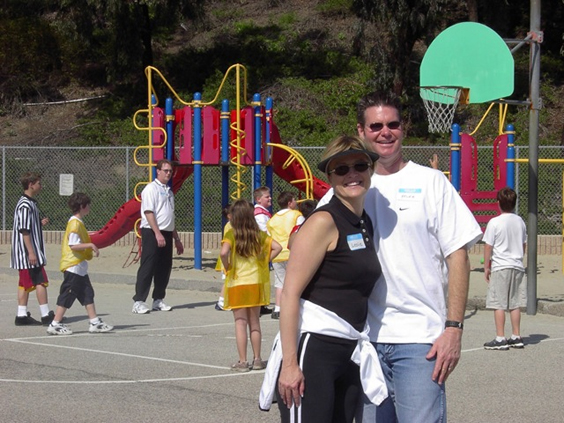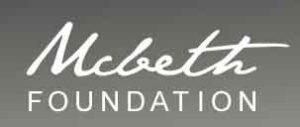 Jarpe Family Charitable Trust
Clonrock Foundation
Orange County District 5

Blanca Shidla
Children's Charities Fund
William Grant & Sons
City of Mission Viejo Community Services Grant Fund
Donor through Blackbaud Giving
Horvitz Family
City of Mission Viejo Chamber of Commerce through Oso Fit 5K
Jessie Dunne
PRO-AM Waste Management
Schnieders Real Estate Services
Tierra Alston Burage
Dominique Alvarado-Bennett
Mary Amsden
Catherine Amy
Chris Andrews
Adriana Anorve
Patty Barlow
Ginaea Bauer
Jamila Bauer
John Belenardo
Joseph Belmont
Kim Belmont
Chris Boyle
Lee Boyle
Sheila Buck
Terry Bufkin
Rosemary Burcher
Sarah Carmona
Melissa Cecil
Tiffany Cervenak
Delia Charvel
Aeri Chun
Juliet Coscia
Khanh Dang
Suen DiMaria
Nancy Donnelly
Taneatha Duncan
Michelle Eaton
Dave Emerson
Thomas and Florence Enders
Candace Erickson
Kim Farrell
Tom Fernandez
Jason Filler
David Garsoe
Mike Garza
Kristina Gebuza
Jackie Goode
Heather Gormick
Mike and Debbie Graystone
Dana Halle
Tara Harman
Donna Horner
Andy Hsu
Kimberly Joe
Brenna Johnson
Scott Jones
Keith Kichline
Gregory Lay
Jose Leano
Sandy Leger
Paul Lin
Rich Lockman
Michelle Macedo
Ann Marquis
Sam McDermott
Tom
Philip
Samaneh nMoshtaghi
Laura Muller
Blanca Munguia Becerril
Muhammad Naushad
Sharon Neill
Toshiro Ozawa
Vamsi Paidi
Jocelyn Parayao
Tristyn Richie
Robin Rizzuto
Steve Roberts
Joy Rogers
Taili Roth
Razina Rouf
Pam Scott
Carmen Silva Lopez
Syndie Sim
Jennifer Singer
Kevin Smith
Melanie Smith
Martha Soto
Kothandaraman Srinivas
Michael Striegl
Aaron Sullivan
Robert Thompson
Claudia Thurston
Marylinn Torres
Mia Tragus
Sean Nguyen & Mysinh (Jessica) Luu Tran
Qunh Mai Vu
Lisa Weber
Raul Weneslao
Jeff Weyant
Mara Wilkerson
John Woll
Jacqueline Zabala
William
El Morro PTA
FEATURED COMMUNITY PARTNER
Captain's Auction Warehouse cares about athletes with autism. As one of the League's largest corporate supporters, they raise awareness and donations for the League at each of their auctions in Anaheim, CA.